Dear Knox County Schools' families 23
AlisonMurry, 7 years ago
2 min

read
24
By Dr. Jim McIntyre, Superintendent of Knox County Schools

As I reflect upon the 2014-15 school year, I am extremely proud of the great work that has occurred in the classrooms throughout the Knox County Schools.  Our recent teacher survey reflects a lot of positive momentum among our educators and staff, and I am thrilled our students continue to make strong academic progress.  We are extremely fortunate to have talented educators, supportive families, and a community that cares deeply about ensuring a bright and successful future for our children.
The results of the teacher survey show significant improvement.  This was the second district-wide survey administered to teachers with the goal of gaining valuable input and feedback from educators in the Knox County Schools.
Comparing results from the 2015 survey with those of the 2013 survey, the Knox County Schools experienced an increase in positive responses and a decrease in negative responses on virtually every question.  This year, more than 84 percent of the 3,171 teachers who completed the survey said their school was a good place to work and learn, and 53 percent, compared to 27.8 percent in 2013, said their school district was a good place to work and learn.  I invite you to read the complete results of the 2013 and 2015 surveys at knoxschools.org.
I am pleased that our efforts to support, listen to, and value our educators appear to be having a positive impact.  While we still have work to do, I believe we have made important and significant progress to strengthen our positive culture of excellence in the school system which better positions us to continue to provide an outstanding education for our 58,000 students.
This positive momentum propels our work throughout the summer to ensure another successful upcoming school year.  During this well-earned break from classes, I want to offer my gratitude for the critical support you, as parents, provide your students.  Your support at home offers a solid foundation for our extraordinary teachers to do their jobs.  Together, we are reaching our ambitious goal of Excellence for Every Child, and I thank you for your dedicated engagement.
While we are on a vacation from school, however, we should not take a vacation from learning.  Reading is a wonderful summer activity that keeps our students learning over the break.  The Knox County Public Library offers enriching summer reading programs for children and teens. Reading for around 20-30 minutes each day helps students reduce the probability of summer learning loss and prepare them for a successful start to the new school year.  Read more about the library's programs at knoxlib.org.
To all of our families, I wish you a safe and enjoyable summer break.
Sincerely,
Jim McIntyre
Superintendent
Related posts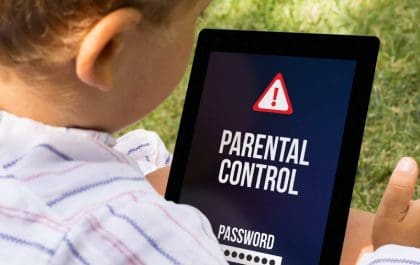 Set Up a Parental Control for Online Safety
Have you ever wondered how long your children spend in front of a device without your supervision? Yes, it is…
Adopt A Life, Save A Life
By Jeff Ashin, CEO, Young-Williams Animal Center. Photo by: Young-Williams Animal Center Are you or your child thinking of adding…