Get MOOCed!
AlisonMurry, 9 years ago
4 min

read
35
By Michael K. Smith, Ph.D.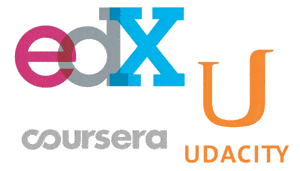 Last fall, I participated in a college course on Artificial Intelligence taught by Stanford professor Sebastian Thrun. I've taken dozens of colleges classes before, while at the University of Tennessee. This course, though, was radically different: it was free; it was offered through the Internet; and it had 160,000 students enrolled. This was the first attempt at what is now called a MOOC (massive open online course). The success of this course has led to the creation of three companies—Udacity, Coursera, and EdX—which offer hundreds of courses taught by distinguished professors. It is now possible to stay "mentally active" and learn just about anything, for free, while sitting at home in front of your computer.
Udacity (www.udacity.com), started by Thrun, offers a variety of mostly math and science courses. These courses consist of video modules which can be viewed at anytime. I'm currently enrolled in Introduction to Computer Science and Introduction to Physics. I'm not sure I would ever use this new knowledge in my work. That's not the point, however. I can enjoy learning new material and complete assignments at my own pace.
Coursera (www.coursera.org), started by two other Stanford professors, Daphne Koller and Andrew Ng, has a wider selection of courses. Here's just a sampling: Comic Books and Graphic Novels; Law and the Entrepreneur; Game Theory; Listening to World Music; and Medical Neuroscience. I recently completed a course entitled Data Analysis, taught by Jeffrey Leek at Johns Hopkins. This course taught the techniques of data mining or predictive analytics. These statistical techniques are in wide use in a variety of fields to "predict" human behavior: movie recommendations (Netflix); book recommendations (Amazon); customer buying patterns (Target); search strategies (Google); and dating (Match.com). This course was taught in an eight-week time frame with assignments that I could complete if I wanted. Although I couldn't discuss the course with the professor, I could interact on dozens of discussion boards with the over 50,000 people from around the world who were enrolled.
"Many people around the world do not have convenient access to this level of expertise in mathematics, sciences, or humanities. This knowledge can potentially help them improve their economic condition."
EdX (www.edx.org) is a collaboration between Harvard and the Massachusetts Institute of Technology that offers complete college courses taught by their faculty. EdX also offers courses from several other institutions. I'm currently enrolled in The Ancient Greek Hero in 24 hours, taught by Gregory Nagy at Harvard. Professor Nagy explores the concept of "hero" in Greek literature in a series of 24 lectures (about an hour each) with evidence drawn from the Iliad and the Odyssey and other Greek sources. In hour one, Professor Nagy discusses the Greek concept of kleos or "glory": to Greeks such as Achilles, kleos came from the right way to die, so you'd be remembered forever, not the right way to live. Furthermore, the Greek term hora (season, right time, perfect time), from which we derive the English word "hour", meant the struggle of  the hero to find the right moment for his kleos, which would result in his death. My wife won't let me use this new knowledge at our dinner parties ("this is not the right time, dear"); however, I'm having a lot of fun learning something fascinating.
Why would anyone take one of these courses? Many people around the world do not have convenient access to this level of expertise in mathematics, sciences, or humanities. This knowledge can potentially help them improve their economic condition. In particular, all three companies are striving to offer actual college credit for their online courses. For other people, the benefit of learning more in a chosen field could also offer practical benefits. Finally, for everyone, the opportunities to "get active" mentally have never been so rich. The MOOC has just made lifelong learning more affordable and accessible.
Michael K. Smith, Ph.D., is owner of TESTPREP EXPERTS (www.testprepexperts.com ) which prepares students for standardized tests such as the ACT and SAT. He is also a consultant to Discovery Education Assessment. He can reached at mike@testprepexperts.com.
Related posts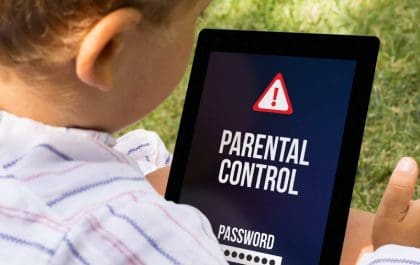 Set Up a Parental Control for Online Safety
Have you ever wondered how long your children spend in front of a device without your supervision? Yes, it is…
Adopt A Life, Save A Life
By Jeff Ashin, CEO, Young-Williams Animal Center. Photo by: Young-Williams Animal Center Are you or your child thinking of adding…