Ten terrific books about getting active
AlisonMurry, 9 years ago
2 min

read
30
 By Erin Nguyen, Children's Department, Knox County Public Library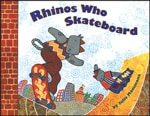 Rhinos Who Skateboard
by Julie Mammano
PreK-2nd
Rhinos spend a fun day rolling around town in this action-packed picture book filled with skateboarding lingo.
Pig Kahuna
by Jennifer Sattler
PreK-2nd
Young pig Fergus, who doesn't like the water, is playing with his baby brother Dink on the beach where they discover a surfboard, and it's about to take Fergus on a wild ride!
Snorp on the Slopes
by Cari Meister
K-3rd
Beginning readers with a sense of humor will love this tale about three-eyed, three-legged, long-tongued Snorp who is taken skiing by his equally strange-looking friend Moopy.
White Water
by Jonathan and Aaron London
1st-4th
Inspired by a real-life rafting trip, this father and son duo takes readers on a white water adventure down the Green River of Utah.
Big Nate on a Roll
by Lincoln Peirce
2nd-5th
Nate is disappointed when his rival, the "perfect" Artur, joins his scout troop and is determined to beat him in the troop's fundraising contest in order to win the ultimate prize- a new skateboard.
BMX Freestyle
by Ray McClellan
3rd-5th
The fast-paced sport of BMX freestyle is just one of the extreme sports covered in the Action Sports nonfiction series.
Surviving Extreme Sports
by Lori Hile
4th-8th
This nonfiction title in the Extreme Survival series details the ways to stay safe while participating in a variety of extreme sports and highlights some of the best athletes in each field.
How Angel Peterson Got His Name and Other Tales About Extreme Sports
by Gary Paulsen. 5th-8th.
Beloved author Paulsen draws on his childhood experiences in this memoir about how he and his friends foolishly tried their hands at a few "extreme" sports of their own.
Bull Rider
by Suzanne Morgan Williams
6th-10th
Even though ninth-grader Cam comes from a long line of bullriding champs, he's always been too busy skateboarding to ride himself – until his Marine brother Ben is wounded in Iraq and needs some inspiration to continue his rehabilitation.
The Ex Games
by Jennifer Echols
9th-12th
In this fun teen romance, snowboarding champ Hayden is challenged to a battle of the sexes by her ex-boyfriend Nick who claims that she can't win against a boy.
Related posts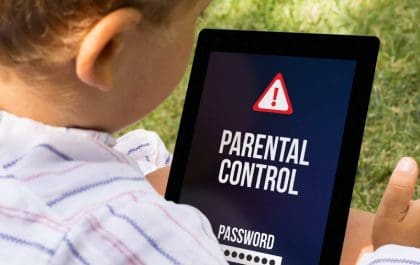 Set Up a Parental Control for Online Safety
Have you ever wondered how long your children spend in front of a device without your supervision? Yes, it is…
Adopt A Life, Save A Life
By Jeff Ashin, CEO, Young-Williams Animal Center. Photo by: Young-Williams Animal Center Are you or your child thinking of adding…