Ten Terrific Books: Giving Thanks
AlisonMurry, 8 years ago
2 min

read
61
Thanksgiving Day Thanks
by Laura Malone Elliott
When his teacher asks the class what things about Thanksgiving they are thankful for, Sam begins to worry when he can't think of anything, but his friends help him find the answer.
One Is a Feast for Mouse: A Thanksgiving Tale
by Judy Cox
After a family finishes Thanksgiving dinner, a mouse in their house tries to make a feast from the leftovers, but his plans might be ruined by a pesky cat.
Thanksgiving Rules
by Laurie Friedman
Young Percy Isaac Gifford shares his rules for making the most of Thanksgiving, from spending time with family to the loading up on good food at dinner.
Trucksgiving
by Jon Scieszka
The first trucks of Trucktown look for a way to celebrate all the trucks who helped them build their town and find the answer with their annual Trucksgiving Race.
Thanks to Lucy
by Ilene Cooper
In this new volume in the Absolutely Lucy early chapter book series, Thanksgiving is fast approaching, and Bobby has a lot to be thankful for – his adorable puppy Lucy, a visit from his grandmother, and maybe even a new baby brother or sister.
Duck for Turkey Day
by Jacqueline Jules
Tuyet is disappointed when she finds out her Vietnamese family is planning on serving duck at their Thanksgiving dinner instead of turkey, but her classmates help her learn that every family has its own holiday traditions.
This Is the Feast
by Diane Z. Shore
The traditional story of the first Thanksgiving is retold through flowing verse and bright illustrations.
Turkey Bowl
by Phil Bildner
Nine-year-old Ethan is finally big enough to play in his family's annual Thanksgiving Day football game, but wakes up to find that the game might be snowed out by a blizzard.
Balloons over Broadway: The True Story of the Puppeteer of Macy's Parade
by Melissa Sweet
Author and illustrator Sweet tells the story of puppeteer Tony Sarg and his creation of the balloons that have become the trademark of the Macy's Thanksgiving Day Parade.
Thanksgiving: The True Story
by Penny Colman
The author delves into the rich history of the American holiday, including an investigation into competing claims for the site of the "first" Thanksgiving as well as modern-day traditions.
Related posts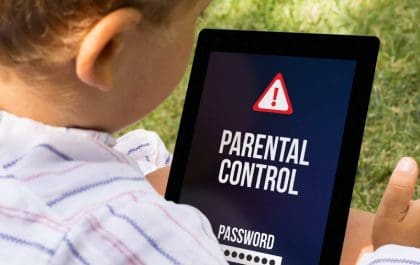 Set Up a Parental Control for Online Safety
Have you ever wondered how long your children spend in front of a device without your supervision? Yes, it is…
Adopt A Life, Save A Life
By Jeff Ashin, CEO, Young-Williams Animal Center. Photo by: Young-Williams Animal Center Are you or your child thinking of adding…