Ten Terrific Books For The Holidays
AlisonMurry, 8 years ago
2 min

read
30
 By Erin Nguyen, Children's Department, Knox County Public Library
by Clement Clarke Moore
This classic poem about a visit from St. Nick has delighted readers for well over a century.
How the Grinch Stole Christmas!
by Dr. Seuss
The Grinch tries to take Christmas away from the residents of Who-ville, but young Cindy-Lou and the rest of the town show him that nothing can take away their Christmas spirit.
The Polar Express
by Chris Van Allsburg
In this award-winner and perennial best seller, a young boy takes a magical train ride to the North Pole to receive a special gift from Santa.
The Borrowed Hanukkah Latkes
by Linda Glaser
When Rachel needs to borrow key ingredients from her neighbor Mrs. Greenberg for her mother's Hanukkah latkes, she finally finds a way to include Mrs. Greenberg in her family's holiday festivities even though she has always turned down their invitations in the past.
Hershel and the Hanukkah Goblins 
by Eric A. Kimmel
On the first night of Hanukkah, Hershel of Ostropol meets villagers who are too scared of goblins that haunt their synagogue to celebrate the holiday, so he takes it upon himself to get rid of the evil creatures.
The Best Christmas Pageant Ever 
by Barbara Robinson
This modern classic tells the hilarious story of the six wild Herdman children who seem destined to wreak havoc on their community's annual Christmas pageant but end up teaching everyone about the true meaning of the holiday instead.
Miracle on 34th Street 
by Valentine Davies
First published in 1947, this is the classic tale of a man who claims to be the real Santa Claus, the young girl who believes in him, and the Christmas magic they bring to those around them.
The Nutcracker 
by E.T.A. Hoffmann
The original tale which inspired the famous ballet tells the story of young Marie who receives a nutcracker on Christmas and finds herself in a magical realm where she must break a curse in order to save a handsome prince.
A Christmas Carol 
by Charles Dickens
Dickens tells the beloved tale of mean, selfish Ebenezer Scrooge who is shown the true value of Christmas by three ghosts who visit him on Christmas Eve.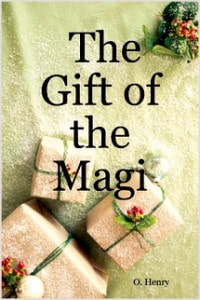 The Gift of the Magi
by O. Henry
In this short story, young newlyweds each sell their most prized possessions in order to buy the perfect Christmas gifts for each other.
For library information please visit: www.KnoxLib.org.
Related posts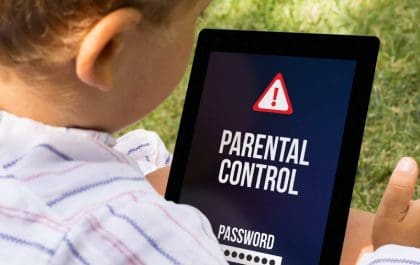 Set Up a Parental Control for Online Safety
Have you ever wondered how long your children spend in front of a device without your supervision? Yes, it is…
Adopt A Life, Save A Life
By Jeff Ashin, CEO, Young-Williams Animal Center. Photo by: Young-Williams Animal Center Are you or your child thinking of adding…