Dear Knox County Schools' families 13
AlisonMurry, 8 years ago
3 min

read
24
By Dr. Jim McIntyre, Superintendent of Knox County Schools

Dear Knox County Schools' Families,
As educators, we take on an enormous responsibility and an almost sacred trust when parents bring their children to the school house door. I take that responsibility very seriously. In fact, every year I visit virtually every one of our 89 schools in the district to personally observe instruction occurring in the classroom. These visits are generally unannounced and typically encompass 60-90 minutes of exploring student outcome data, discussing school improvement strategies and spending time with teachers.
In talking with teachers, I continue to be impressed with their unwavering dedication to our students. This has been a time of great change and transition, not only in terms of state education reform and policy change but also within our local context. Yet our teachers have kept their focus squarely on preparing our children to meet our ambitious academic expectations. Time after time, our teachers have risen to the challenge to prepare our children for college, career, and life.
Gov. Bill Haslam recently announced that Tennessee had the largest student gains on the 2013 National Assessment of Educational Progress (NAEP) of any state
As I have said many times, our people are our greatest asset…and clearly our teachers are the linchpin that ensures our children are achieving at the highest level possible and well-prepared for a successful future. Indeed, a great education is the gift that lasts a lifetime.
Because of the hard work of our teachers and school leaders, we are seeing tremendous results. Gov. Bill Haslam recently announced that Tennessee had the largest student gains on the 2013 National Assessment of Educational Progress (NAEP) of any state, making Tennessee the fastest improving state in the nation in academic achievement. Often referred to as the nation's report card, the NAEP results also show that Tennessee had the largest growth of any state in a single testing cycle since NAEP started nationwide assessments a decade ago.
Additionally, the Tennessee Department of Education recently released its 2013 State Report Card, and the Knox County Schools earned straight 'A's in achievement for reading/language arts, math, science and social studies. In value-added results, the Knox County Schools earned grades of B, A, B, A, respectively. Even more notably, the Knox County Schools achieved a composite Level 5 value-added score (the highest level) on the Tennessee Value-Added Assessment System (TVAAS), as well as a Level 5 value-added in overall literacy, overall numeracy and combined literacy and numeracy.
Simply put, we are achieving strong academic results for our students in the Knox County Schools.
We are eager to build on this success by moving forward in a deliberate and well-reasoned direction. To that end, for many weeks throughout the fall, we sought community input for the development of the next five-year strategic plan for the Knox County Schools. We heard from more than 800 people at our face-to-face community Insight Sessions, and by the end of January, I will have met with close to 250 teachers at separate meetings to gather their unique perspectives. We also received about 3,200 online and paper surveys and more than 20,000 visits to the KnoxSchools2020 web site. I am pleased to have received this unprecedented amount of feedback, and we will strive to develop a five-year strategic plan that best meets the needs of the district.
As we work to develop the strategic plan, we will continue to seek ways to give the gift of high quality instruction to our more than 56,000 students, so their futures can be as bright as the holiday season upon us.
To you and your family, I send heartfelt wishes of joy and goodwill during the holidays and beyond. Thank you for your support during 2013, and I look forward to working with you, your students and our excellent teachers and administrators throughout 2014.
Sincerely,
Jim McIntyre
Superintendent, Knox County Schools
Related posts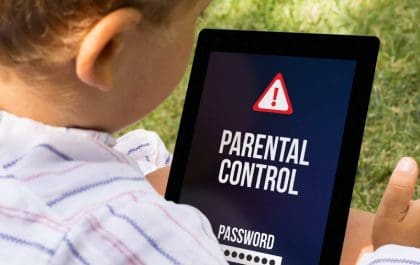 Set Up a Parental Control for Online Safety
Have you ever wondered how long your children spend in front of a device without your supervision? Yes, it is…
Adopt A Life, Save A Life
By Jeff Ashin, CEO, Young-Williams Animal Center. Photo by: Young-Williams Animal Center Are you or your child thinking of adding…